News, Events & Tidbits

Book launch and signing of the print version of my title
'Terra Nullius'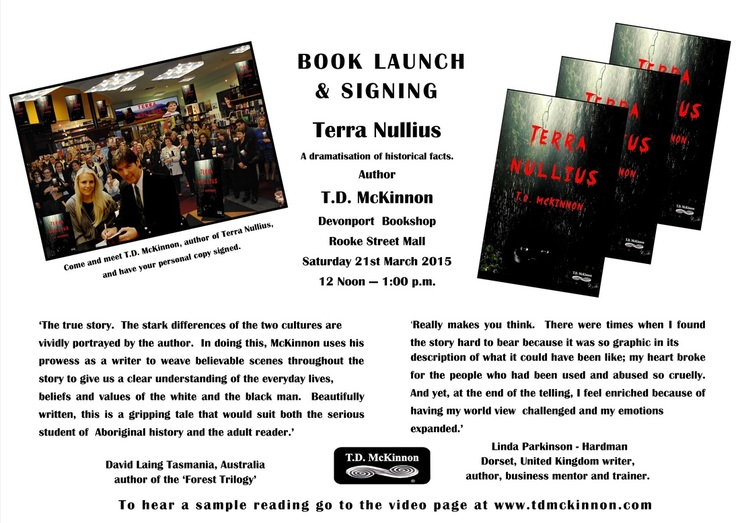 I am launching the print version of my title 'Terra Nulllius' at the Devonport Bookshop on Saturday 21st March 2015. Here's the poster and flyer that Zoë has made for me. Thanks once again Zoë

---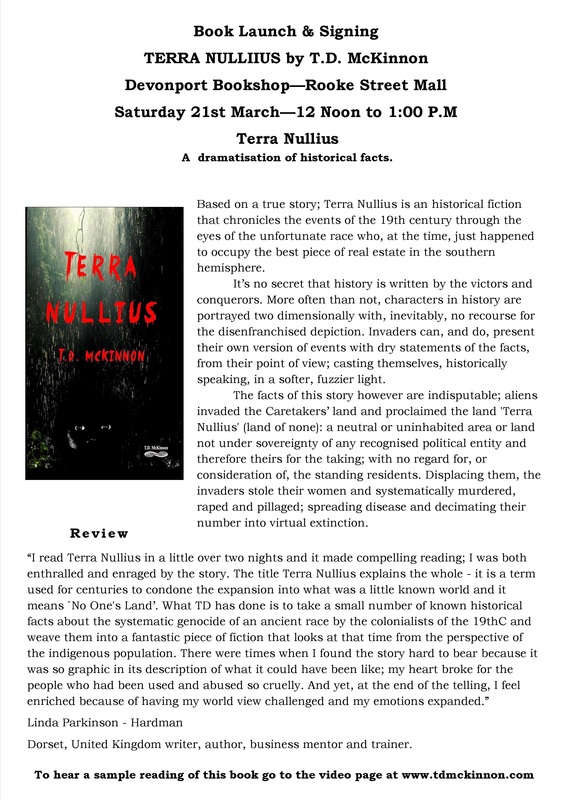 Johanna Ford - Winner
Queensland Rail Stencil Competition
Talented young artist Johanna Ford from Queensland,
Australia is one of five artist who won prizes in the recent
Queensland Rail Stencil Competition.

Artists submitted designs which could be used for large
scale stencil designs along the south-east rail corridor.

Johanna's design was selected as one of five winners, each receiving $500, whose design will be used at various locations.

Congratulations Johanna!


---
Devonport Writer's Workshop 2011 Anthology Launch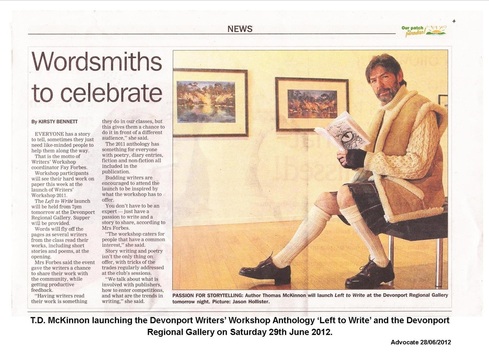 Recently Zoë Lake and I were invited to launch the Devonport Writer's Workshop 2011 anthology
'Left to Write' by the workshop's coordinator Faye Forbes.
Faye has devoted many years of her invaluable experience and knowledge to the development and support of many new writers and each year they produce an anthology of the student's works. The 2011 anthology has something for everyone with poetry, diary entries, fiction and non-fiction all included in the publication.
Budding writers are encouraged to attend the launch to be inspired by what the workshop has to offer.

Mrs Forbes says 'You don't have to be an expert - just have a passion to write and a story to share. The workshop caters for people that have a common interest. Story writing and poetry isn't the only thing on offer, with tricks of the trades regularly addressed at the club's sessions. We talk about what is involved with publishers, how to enter competitions, and what are the trends in writing.'
Zoë and I enjoyed the evening immensely and especially meeting the authors in person and hearing them read their works.
Thank you so much Faye for giving us the opportunity to be a part of and to share a very exciting and fun evening.
TD

---
Devonport City Library

Thanks to you all

Event: National Year Of Reading 2012
Venue: Devonport City Library
Date: Saturday, 12th May 2012
Time: 10:30 am

This was a great success and I want to thank all those who attended this event and Devonport City Library. It was good to be able to impart some of my experiences with the ePublishing side of things and I hope it has helped to clarify what can be at times a rather involved and overwhelming exercise.

I think the ePublishing revolution is exciting and it gives an opportunity to those authors who have found it so difficult to find an agent and, or publisher to have their work published.

There is strong competition in the ePublishing world, then there always has been in any sphere of The Arts, but I do believe that with perseverance, patience and dedication anyone who is truly committed to being a professional writer will eventually have their day in the sun. So my advice to all authors who may be feeling overwhelmed and disheartened is don't give up, because what else are you going to do??

Just keep writing.
Regards
T.D.

Franklin House

David Laing, Hilary Keeley, Rosemary Mastnak, T.D. McKinnon, Zoë Lake.

The Franklin House Children's Storybook 'A Tumble In Time' book launch was a great success on Thursday 3rd May 2012.

Pictured here from left to right with one of my fellow authors is David Laing, Hilary Keeley the manager of Franklin House, Rosemary Mastnak who contributed her beautiful artwork to the project, myself and the editor of 'A Tumble In Time' Zoë Lake.

The launch was also attended by Launceston's Mayor Albert van Zetten, Alderman Robin McKendrick, and Alderman Rosemary Armitage. There was also a reading of chapters from the book by local school children who made the characters 'live' and jump off the page. Well done.

'A Tumble In Time' has also been accepted for the 2013 Sydney Writers Festival... see you all there!
T.D.


---
---
ABC Radio Interviews with Elaine Harris for the launch of
'A Tumble In Time'.
| | |
| --- | --- |
| 1. T.D. McKinnon & Editor Zoë Lake | 2. T.D. McKinnon |
---
Public Speaking Engagements

I am available for public speaking engagements on a number of subjects including:

* 'Regaining Your Power - Surviving Physical, Mental, and Sexual Child Abuse'
* 'The Martial Arts and It's Place Within Society - Facts and Fiction'
* 'ePublishing For Authors - All You've Ever Wanted To Know About Independent ePublishing'.

For more information please use the contact form at the bottom of the Home page, or by snail mail at
T.D. McKinnon, PO Box 309, Devonport 7310, Tasmania, Australia.

---
The Mauve Mountains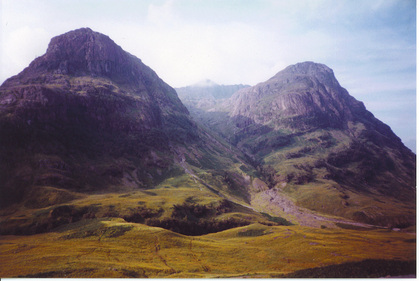 Isle of Skye, Scotland
'The Mauve Mountains'
I have been asked many times about the 'Mauve Mountains' in the background of the page headings and where they are. I took this photo on my last trip to Scotland on the isle of Skye the home of my ancestors. Whenever I go back to Scotland I always to go Skye to charge my batteries, to be at one, and at peace. The land of my forbears is strong medicine for whatever ails me. Always has been, always will be.
---
My Fellow 'Survivor'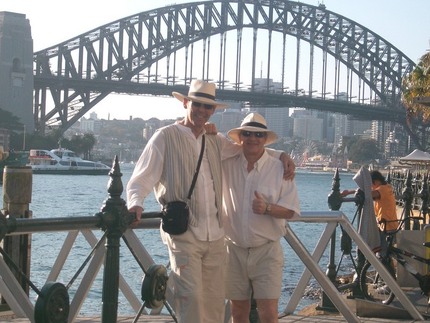 Robert Jones & Me!
Here's a photo of Robert Jones, who is Rob in my memoir 'Surviving the Battleground of Childhood'. Rob and I were friends from the age of four when we were living in a coal mining community near Coventry, England in the 1950's. One day we were playing pirates in a make shift boat in the colliery grounds on a pool of water, which in actual fact, covered a very deep, mine shaft. The 'pirate ship' upended during our game and I saved Rob's life, after almost drowning myself. We have remained friends ever since, only we lost touch with each other for about 45 years! We finally found each other again thanks to the publishing of my first book, as previously mentioned above, and the internet. This photo was taken in 2010 when Rob came to meet me in Sydney, Australia. Nothing had changed (I'm still tall and he's just as handsome as ever!) we are still best friends and found that our lives had taken very similar paths, in that we are both martial arts instructors and trainers.
---
The McKinnon Family Crest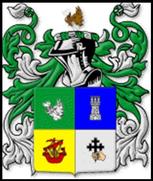 ---