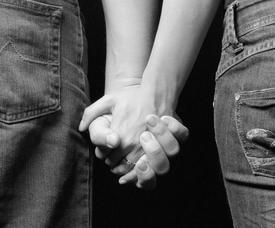 Writing is Like Sexby T.D. McKinnonPosted to Indies Unlimited
March 3, 2013
I thought that might get your attention…

Writing is to being an author like sex is to being a lover. There may be some natural ability, and the first, fumbling steps may even hold the promise of some wondrous things to come. It's possible to get by, at least initially, with a measure of natural talent; a degree of youthful exuberance certainly doesn't go amiss either (even if the individual concerned is not that young). However, without practice and (we all know that it's not practice that makes perfect but rather perfect practice that makes perfect) probably tutoring, and most certainly some guidance will be needed to help and encourage that budding, and talented individual to reach their full potential.

Also, whether you are a natural or not, and regardless of how much practice and or tutoring you undergo, you need to develop your own individual style; because, although it's true that almost anyone can learn almost anything 'parrot fashion' (think of all the bands out there who can do great covers but never amount to anything), becoming a successful… whatever (anything really, although particularly in the arts) takes a certain uniqueness, and that comes from within.

There are a number of things to consider when committing to whatever path it is that you intend to spend an inordinate amount of time, effort and energy perfecting, while perhaps receiving not a little criticism along the way.

Goals: you need to have a clear idea of your own goals; write them down, say them in a mantra; enjoy the trip and don't sweat the little things.

Expectations: believe in your expectations, regardless of what anyone else may think or say; enjoy the trip and don't sweat the little things.

Success (a very ambiguous word): we need to have a clear understanding of what success means to each of us, as individuals; because everyone's idea of a successful conclusion is definitely not the same. Know what being successful means to you; chalk it up, write it down, make a record of it, cherish and celebrate it, and don't discount or belittle the achievements you accomplish along the way; enjoy the trip and don't sweat the little things.

Embrace the drive: anyone who has the inclination, the drive to do something, no matter what that something is, given the opportunity to blossom and grow, can succeed (there's that word again) in making their individual mark on whatever it is they have chosen to focus on totally; enjoy the trip and don't sweat the little things.

Trust your inner voice: the one that motivates you to open up those windows of inspiration, the one that has always been there, nagging away for you to write in the first place. It is the same voice that tells you which path to follow and then, as long as you listen to it, sees you safely home after that journey; enjoy the trip and don't sweat the little things.

So where am I going with this? This is where I go a bit Zen on you. Just 'be' and 'trust'. Relax and believe that all you need to know and to do is decide what it is that you want; to see it and feel it, and then to let it go and have the trust and the belief that if you do, don't try to manipulate it, it will be… trust it, because that's where your success will really come from; from letting go and trusting 'it'. Inside… that's where your success has always resided, within you.

Now let's get right down to what it is we're actually talking about here. We could be talking about sex, or anything else for that matter, but we're not. This is not FSG, this is Indies Unlimited and so we're talking about writing, of course.

I believe that no two people march to the beat of the same drummer, but talented individuals run rampant here at Indies Unlimited and, to whatever degree, all are successful, accomplished writers who stand out from the crowd and from each other, and yet draw strength and bounce off each other in the most exquisite way (I'm still talking about writing here guys!). This is an exciting time to be alive and an exciting time to be a writer; I'm excited anyway, who is with me?!