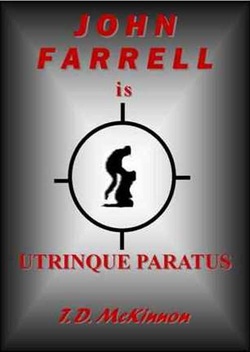 My book 'John Farrell Is Utrinque Paratus' is also on Indies Unlimited as a Sneak Peak, and here's the link for that too:
http://www.indiesunlimited.com/2012/12/02/sneak-peek-john-farrell-is-utrinque-paratus/#more-30477
I just want to say thank you here to my wife, Zoë, who does all the artwork for my books and website. She also well as takes all the photos that I use, and designed and built my website, and my new mobile website, and when she's got nothing to do, in her spare time, she looks after numerous cats (13 at the moment) that she has rescued. By the time they come to Zoë they are usually in a bad, bad way, but she rehabilitates them and looks after them, and they become very affectionate and loving, and she does so much more... I was telling a group of writers the other day about her helping me with my books etc. and they asked could they marry Zoë! Thanks Zoë. Heaps.
Anyway I hope you can check out the Sneak Peak and my monthly Indies Unlimited post, as I mentioned in my the previous blog post below.
Cheers again TD