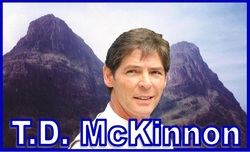 Hi,
I've got my latest monthly post on Indies Unlimited entitled 'The Competition?', and here's the link:
http://www.indiesunlimited.com/2012/12/02/the-competition/#more-31145
I've also just launched a mobile website to access from your mobile phone for your convenience, and here's that address: m.tdmckinnon.com - Zoë put it together for me.
We're getting ready for the Christmas break and looking forward to it. I just love Christmas and always have, since I was a child. I remember the cold Christmases of Scotland and England and I am looking forward to spending some time in the UK during the 2013/14 season. It's been such a while since I had a white Christmas. I love it here in Australia, but Christmas really needs to be in the snow!
See ya next time TD