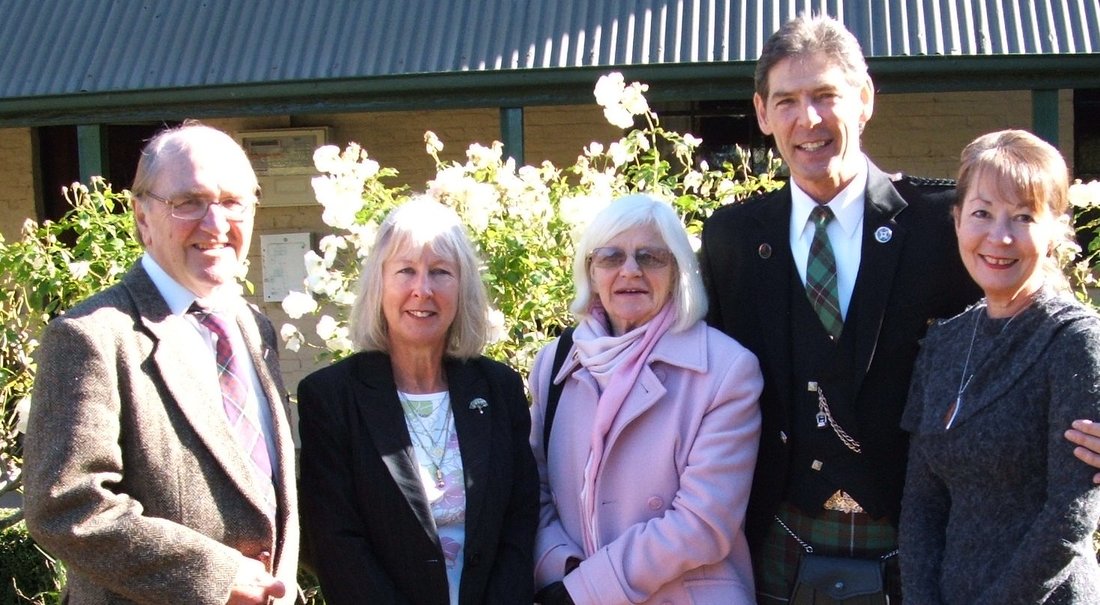 The Franklin House Children's Storybook
'A Tumble In Time' book launch was a great success on Thursday 3rd May 2012.

The launch was attended by Launceston's Mayor Albert van Zetten, Alderman Robin McKendrick, and Alderman Rosemary Armitage. There was also a reading of chapters from the book by local school children who made the characters 'live' and jump off the page. Well done.

Pictured here from left to right with one of my fellow authors is David Laing, Hilary Keeley the manager of Franklin House, Rosemary Mastnak who contributed her beautiful artwork to the project, Zoë Lake who received the original manuscript that had not been professionally edited and formatted, and pulled it up and into the professional product that it now is, and of course, myself.

'A Tumble In Time' has also been accepted for the 2013 Sydney Writers Festival.